Overzicht
Management Producten & Oplossingen
AudioCodes management en operations software bestaat uit een reeks van holistische levenscycle management applicaties die geschikt zijn voor grotere cloud of premises based UC implementaties.
De management applicatie ondersteunt de volledige reeks acties die nodig zijn om een spraaknetwerk te beheren in een UC omgeving. Samen vormen deze applicaties de basis van een krachtig Network Operations Center (NOC) met end-to-end apparaatbeheer en services monitoring en uitgebreide optimalisatie tools.
De management applicatie beheert, controleert en beheert de gehele AudioCodes One Voice product portfolio, inclusief SBCs, media gateways en IP phones.
One Voice Operations Center (OVOC) – Webgebaseerd levenscyclusbeheer en monitoring voor cloud- of lokale VoIP-implementaties.
AudioCodes Routing Manager (ARM) – Gespreksroutering voor complexe spraaknetwerken gemakkelijk gemaakt, een krachtige, innovatieve oplossing door gecentraliseerde controle over alle sessierouteringsbeslissingen mogelijk te maken.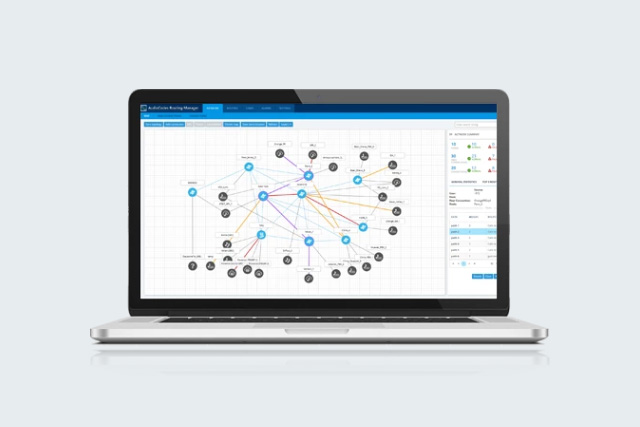 Offerte aanvraag
Selecteer hier uw product en/of oplossing
Heeft u specifieke vragen over onze producten of wilt u een offerte, neem dan contact met ons op. Ons verkoopteam helpt u graag verder.
Mail naar sales@actis.nl
Audiocodes
Meer producten & oplossingen