Overview
Session Border Controllers – SBC
AudioCodes' Mediant session border controllers (SBC) deliver seamless connectivity, enhanced security and quality assurance for enterprise and service provider VoIP networks.
In the enterprise environment, SBCs form an effective demarcation point between the business's VoIP network and the service provider's SIP trunk, performing SIP protocol mediation and media handling (interoperability), and securing the enterprise VoIP network.
In the service provider core, AudioCodes SBC can function as peering SBC between operator networks or as access SBC delivering security and protocol normalization.
The Mediant family of SBCs includes a range of platforms that offer cost-effective SBC and hybrid functionality (SIP to TDM, SIP to SIP).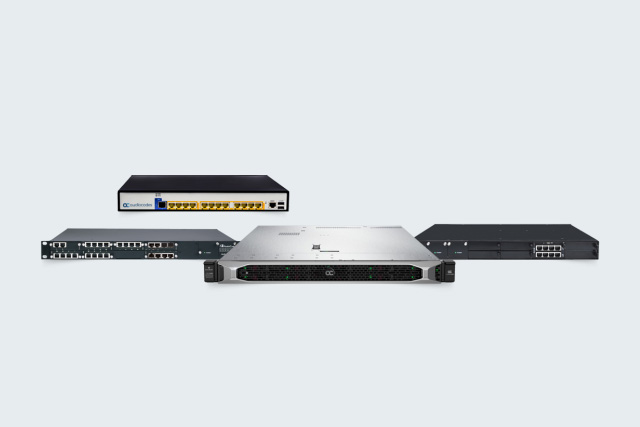 Quote request
Select your product and / or solution here
If you have specific questions about our products or you need a quote, please contact us. Our sales team is happy to help.
Mail to sales@actis.nl
Audiocodes
More related products & solutions