Contact Center Teams
Collaborate and communicate with CC4Teams
CC4Teams is built with collaboration and communication in mind. CC4Teams adds functionality that a Contact Center agent needs. Together this allows for many new and efficient ways for your Contact Center teams and groups to collaborate and improve performance, by, for instance, the ability to access the team's complete knowledge base, or use the Teams chat and conversate on topics between agents. All of the agents' conversations with team members remain available in one place for fast reference. Finding the right answers fast maximizes agent efficiency.
With CC4Teams, voice channels are fully integrated. This integration allows for voice functionalities, such as in- outbound calls, call recording, and warm and cold call transfer.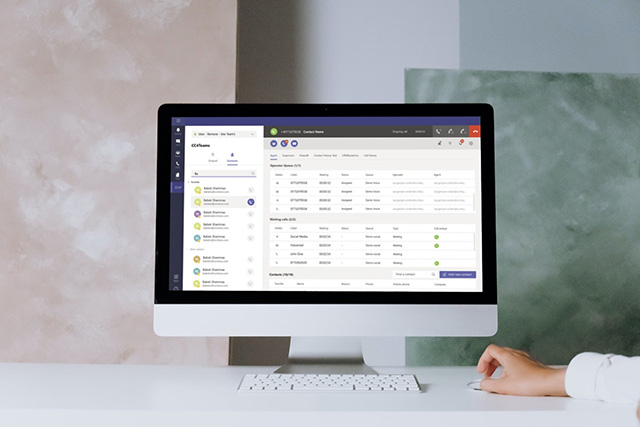 CC4All
All Microsoft solutions by Actis
Contact us for more information.