Overzicht
SmartTAP 360° Live
AudioCodes SmartTAP voor Microsoft Teams is een intelligente, volledig gecertificeerde en beveiligde oplossing voor het opnemen van spraak, video en IM's voor zakelijke interacties. Met SmartTAP kunnen bedrijven elke klant- of organisatie-interactie naadloos vastleggen en indexeren via externe en interne communicatiekanalen.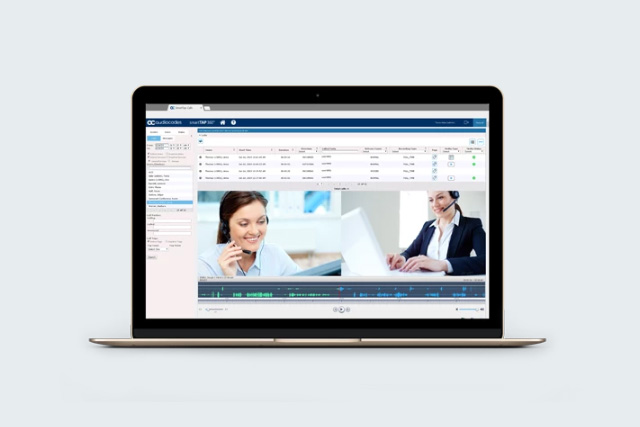 Offerte aanvraag
Selecteer hier uw product en/of oplossing
Heeft u specifieke vragen over onze producten of wilt u een offerte, neem dan contact met ons op. Ons verkoopteam helpt u graag verder.
Mail naar sales@actis.nl
Audiocodes
Meer producten & oplossingen