Overview
Multi-Service Business Router – MSBR
AudioCodes' Mediant family of multi-service business routers (MSBR) offers service providers a range of all-in-one SOHO, SMB and SME routers combining access, data, voice and security into a single device. Mediant MSBR are perfectly suited for managed data, SIP trunking, hosted PBX and cloud-based services, and enable service providers to deploy flexible and cost-effective solutions.
In addition to their powerful integrated routing and security software, the MSBR also feature a unique multi-core architecture that ensures consistent high performance, allowing end customers to maximize their broadband connections for both data and voice applications.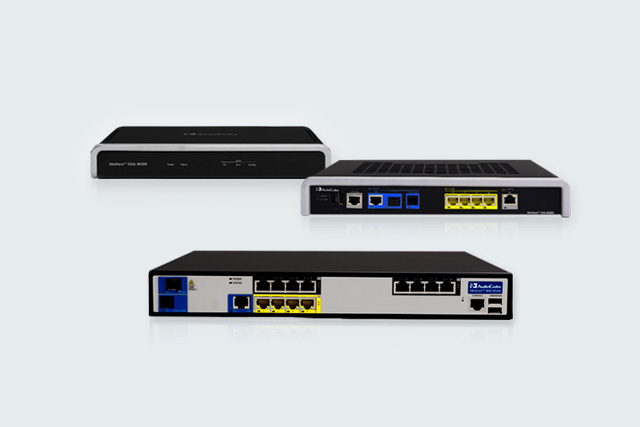 Quote request
Select your product and / or solution here
If you have specific questions about our products or you need a quote, please contact us. Our sales team is happy to help.
Mail to sales@actis.nl
Audiocodes
More related products & solutions